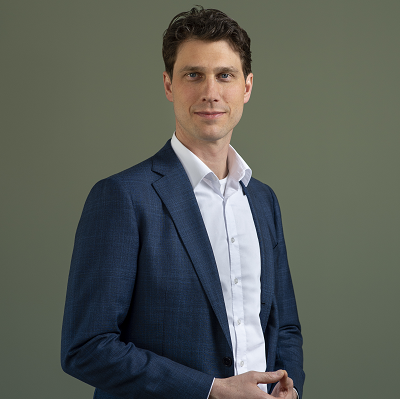 Pieter Verloop
My job is to take away our clients' worries as much as possible. To do that well, it is essential to know the client, but also the other party. Only when their motives are clear, you can work towards a successful conclusion of a procedure or transaction. I therefore like to stand beside my clients as a helmsman, preferably as early as possible. With my knowledge of disputes, I know where things can go wrong, while my transaction expertise enables me to spot quickly whether a transaction, agreement or (group) structure is sound.
Biography
Pieter is a precise and goal-oriented lawyer who always seeks the best result. Pieter specialises in corporate law and has extensive experience in acquisitions, (venture capital) investments and corporate governance. In addition, Pieter regularly litigates in corporate law disputes.
For whom?
His clients are SME entrepreneurs and investment funds in the Netherlands and abroad.
Experience Pieter brings to the table
Pieter has gained extensive experience within M&A and (corporate) litigation in both the business world and the legal profession. Pieter guides (equity) transactions in the (lower) mid-market segment and legal proceedings before courts and tribunals, including the Enterprise Chamber of the Amsterdam Court of Appeal. He also advises on the design of (group) structures and shareholder agreements.
What else within Marxman Advocaten?
Pieter is typically involved in the more complex M&A transactions and legal proceedings that require critical analysis of a file. He looks at underlying interests from a broader perspective and is a shrewd negotiator.
Education & memberships
Post-master's programme Grotius Business Law and Corporate Law (2021)
Member of the Oosterbeek Round Table (RT177)
Member of the Corporate Litigation Association
Languages
Dutch, English
Areas of law
Corporate Law